On October 8–11, an international cybersecurity forum HackIT 4.0 was held in Kiev, the event was organized by Hacken company. The forum brought together the world's best hackers, cybersecurity and blockchain experts, and officials.
The forum program included two competitions for white hat hackers, a networking tour to the Chernobyl nuclear power plant, and a two-day conference at CEC "Parkovy". The event included 46 reports. HackIT gathered more than 650 participants from 44 countries and representatives of 84 companies.
–This event is very important, as it demonstrates the huge potential of Ukraine in the field of IT business and cybersecurity. […] We think that the main challenge for us is the human factor in cyber threats. It is about the digital literacy of people who work in the public sector or other areas.
The legislative framework also plays a big role. We need to understand how to use law enforcement agencies and their procedures to improve the environment we live in. We need experienced professionals to help solve security issues. My task is to help my colleagues to popularize the conference not only in Ukraine, but also abroad, to make these events take place over and over again and to be as effective as possible – as stated by Dmitry Zolotukhin, Deputy Minister of Information Policy of Ukraine.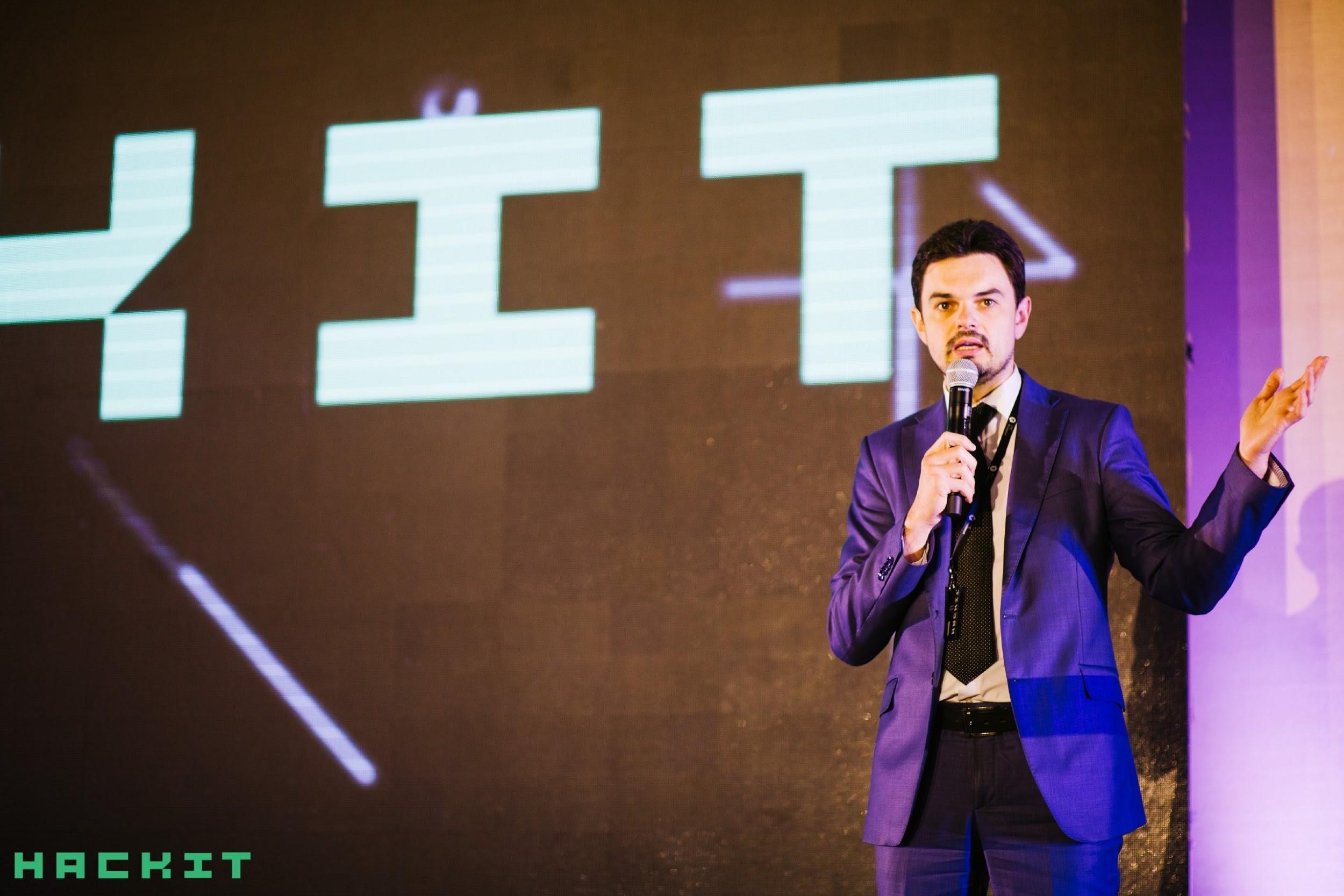 White hat hackers on guard for security
The forum started on October 8 with the Hacken Cup bug-bounty-marathon. As part of the competition, 25 white hackers from around the world sought vulnerabilities in the technical infrastructure of partner companies. An online taxi service Uklon, communication platform Crypviser, and another company that chose to remain anonymous, opened their products for ethical hackers.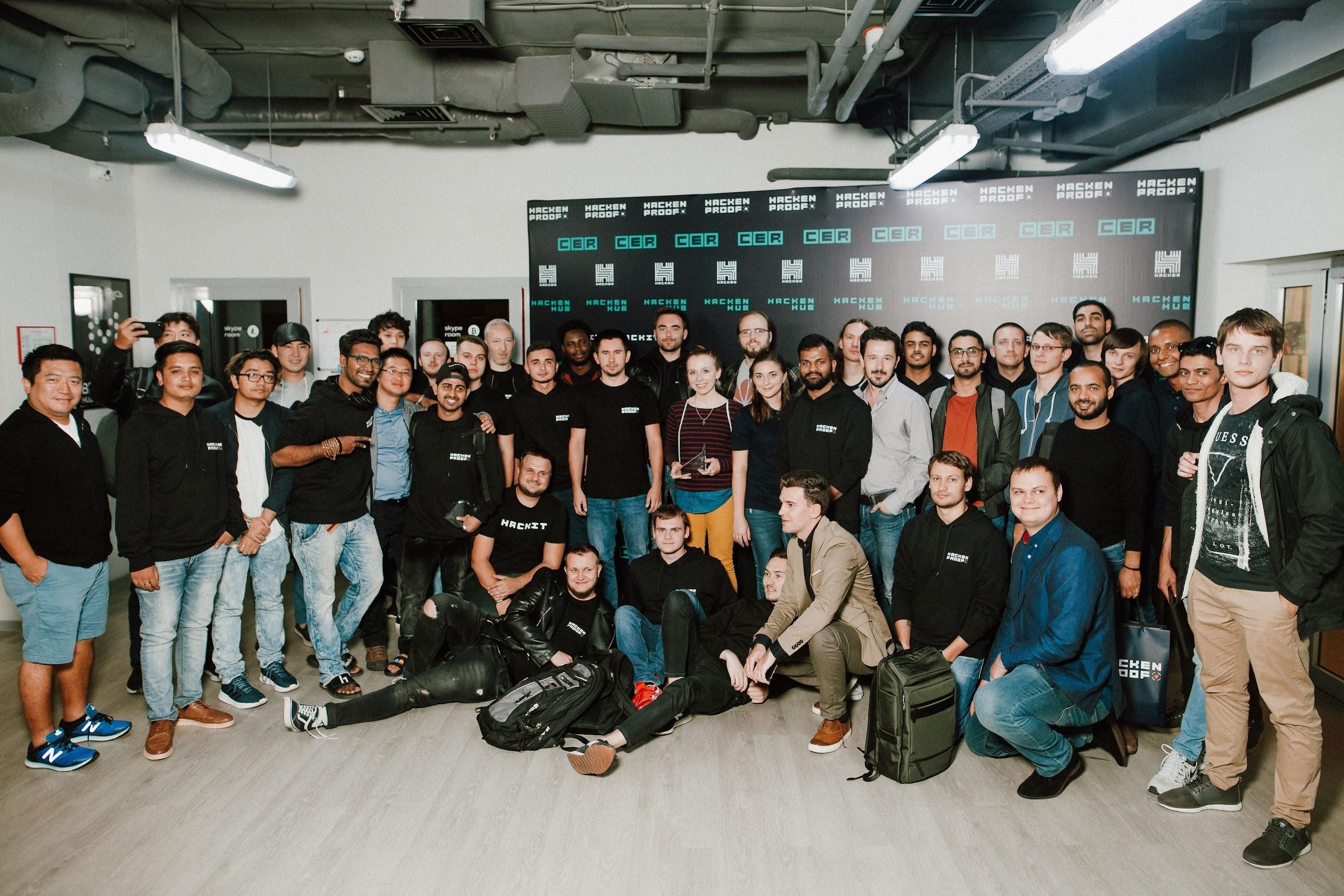 Participants spent 9 hours testing partner products and helping them find vulnerabilities in order to eliminate bugs and protect customers. The maraphon winners – team TAXI-DRIVERS.
Another activity for white hackers was the traditional online game Capture the Flag. First place was taken by the team 0xSydr0me, second – Secgeek. The the Ukrainian's mdv took third place.
Lessons from Chernobyl: Responsible attitude to technology
On October 9, hackers, conference speakers, and forum participants went on a trip to the Chernobyl nuclear power plant. They visited Pripyat, Chernobyl, and Chernobyl-2, the "Duga" and "Sarcophagus" above the fourth reactor of the power plant.
This trip went far beyond networking: it was also a reminder of the importance of taking a responsible approach toward the technological achievements of mankind. Inventions making our lives easier can lead to tragedy if mishandled or exploited carelessly.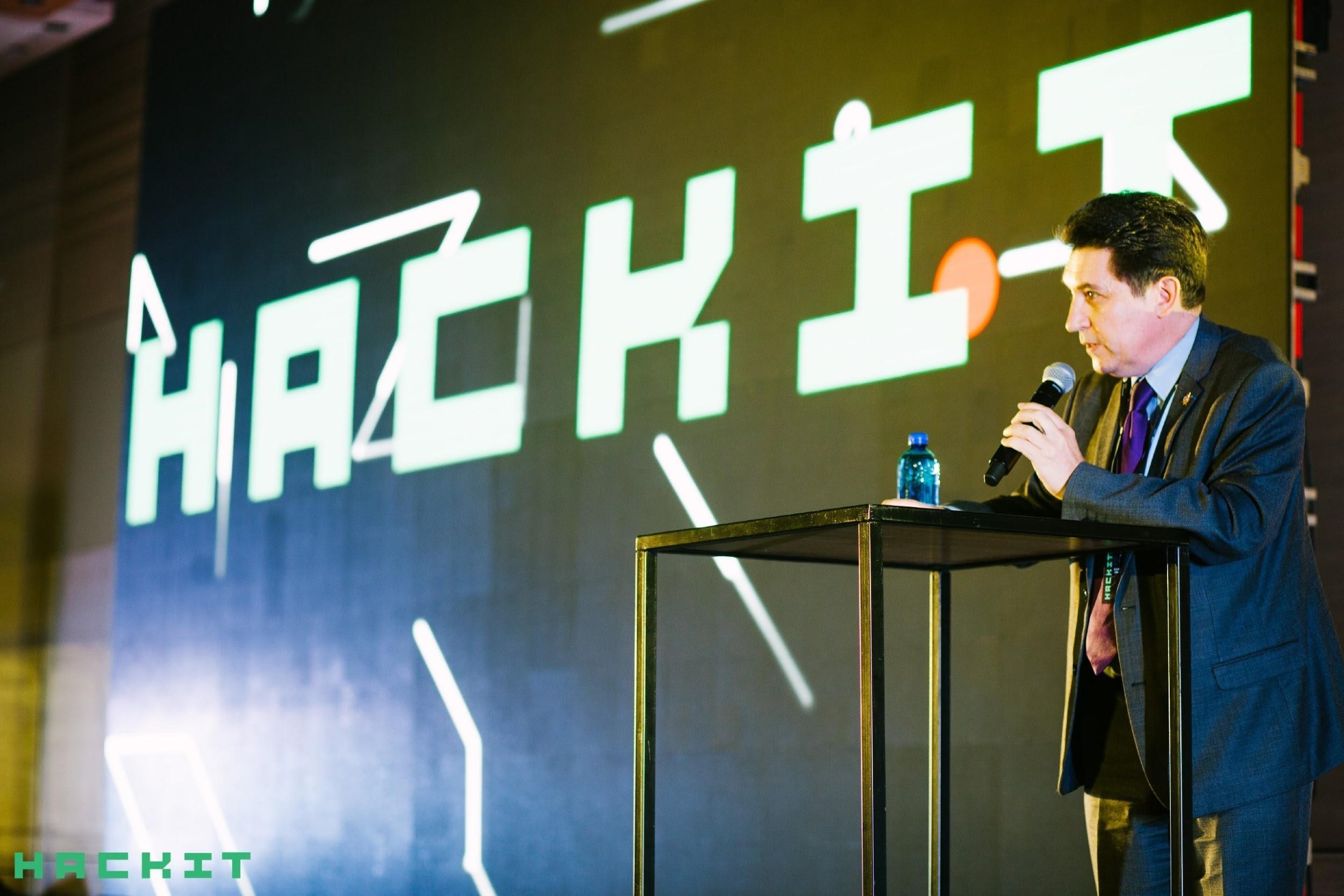 The topic of responsible technology continued at the two-day conference at the Parkovy CEC. Responsible attitude is important not only in the technological sphere but also in public and communications sectors. This thesis was expressed in the speech of Olivier Cadic, member of the French Senate, head of the Cyber Security Committee.
– The security of cyberspace needs to be dealt with together, it's ridiculous to solve this issue within one small country. Close cooperation with partners and allies in this area is absolutely necessary.
We must develop an e-vaccine that will combat the manipulation of public opinion in democratic countries. European cyber defense and cybersecurity must be restructured. […] We should not not wait until September 11 in cyberspace. We must prepare an answer for those who want to undermine our democracy from within.
To desire to be free is to want freedom for all. Ukraine is a democratic country. We ask you to help us make the world free – said Monsieur Cadic.
A two-day cyber security conference
On October 10 and 11, participants gathered at the Parkovy CEC for a two-day cybersecurity conference. The event included two streams of lectures, several roundtables, panel discussions, and an exhibition in an area of 1000 square meters. The first day was devoted to cyber attacks, and the second one to the latest protection tools applicable in business.
– The main trend in cybersecurity is a turn from technology to application. A good idea for Hacken is to combine security and blockchain because, by and large, blockchain is a technology of trust, it protects information and data. In addition to blockchain, there is also artificial intelligence, machine learning, and other technologies.
That is, the main trend is the integration of different technologies for [creating] real-life applications. Big net capital must come in and help introduce these technologies. This should happen in the next 2-3 years.
OSA presented here a major case of blockchain implementation in retail which is the largest sector of the economy. Technology helps optimize costs and earn more. And the most important thing is to take care of people — the customers. Hacken and HackIT help protect their interests – as mentioned by Alex Isaev, co-founder and Business Development Lead at OSA Decentralized.
In addition, Cyber School was introduced on the HackIT stage, which is meant to train the experts in cybersecurity. Education is free and will last 5 months (full time). In order to enroll, one will need to go through testing and competitive selection. Applications are accepted on the school website from October 16 to October 25. The program starts on November 27th.
The final day of the forum was visited by government officials of Ukraine and the European Union. The main stage on "Defence Day" was opened by Vladimir Omelyan, the Minister of Infrastructure of Ukraine.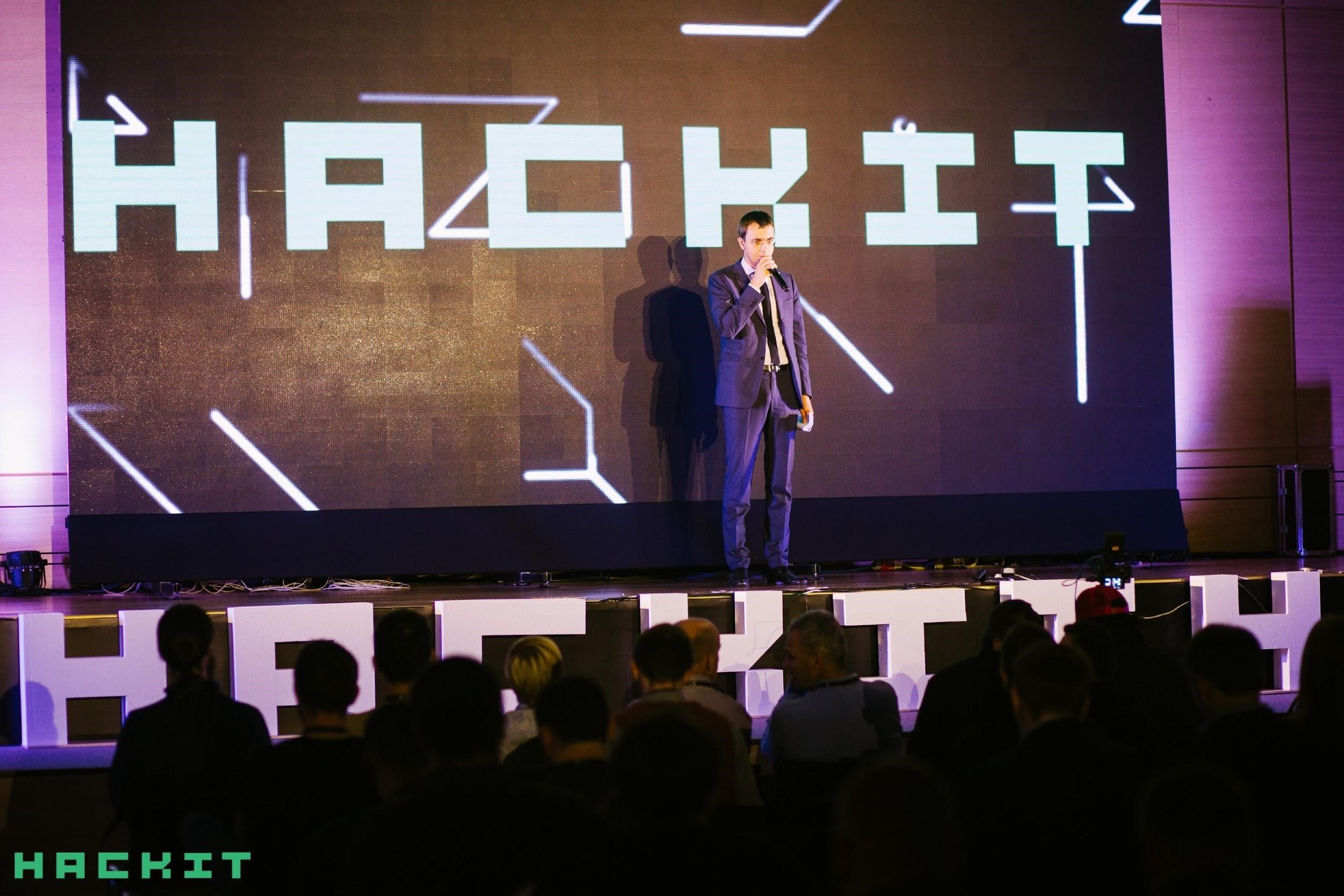 – I have just returned from London, where the number one issue is government intervention in Internet systems and IT solutions of private companies. I am grateful to the organizers for hosting this event because you (the conference participants, – ed.) have the key to solving these problems.
We in the Ministry of Infrastructure have created a cyber defense center, we collaborate with the governments of many European countries and the United States. We believe that together we can create a shield that will protect civilized countries from interfering with our systems.
We have an important task. We are looking for smart people, smart solutions to fulfill it together. This is not about some abstract systems, it is about commercial products that will protect both governments and private businesses. All is in your hands. And from the State there is support and a huge desire to be your partner in this difficult task – said Omelyan.
Konstantin Chizhik, the office project manager at the National Investment Council of Ukraine, also expressed his views on the governmental support:
– IT is one of the fastest growing industries in Ukraine. The second area is renewable energy, which is being developed thanks to government support. The cybersecurity field is developing because the state has not yet put a hand on it.
Our goal is not to make life better instead of you, but to create the necessary conditions and climate so that you can grow. Not only do we understand the importance of cybersecurity, but we also created a special working group for the development of IT and communications, and cybersecurity is among the key elements there – said Chizhik.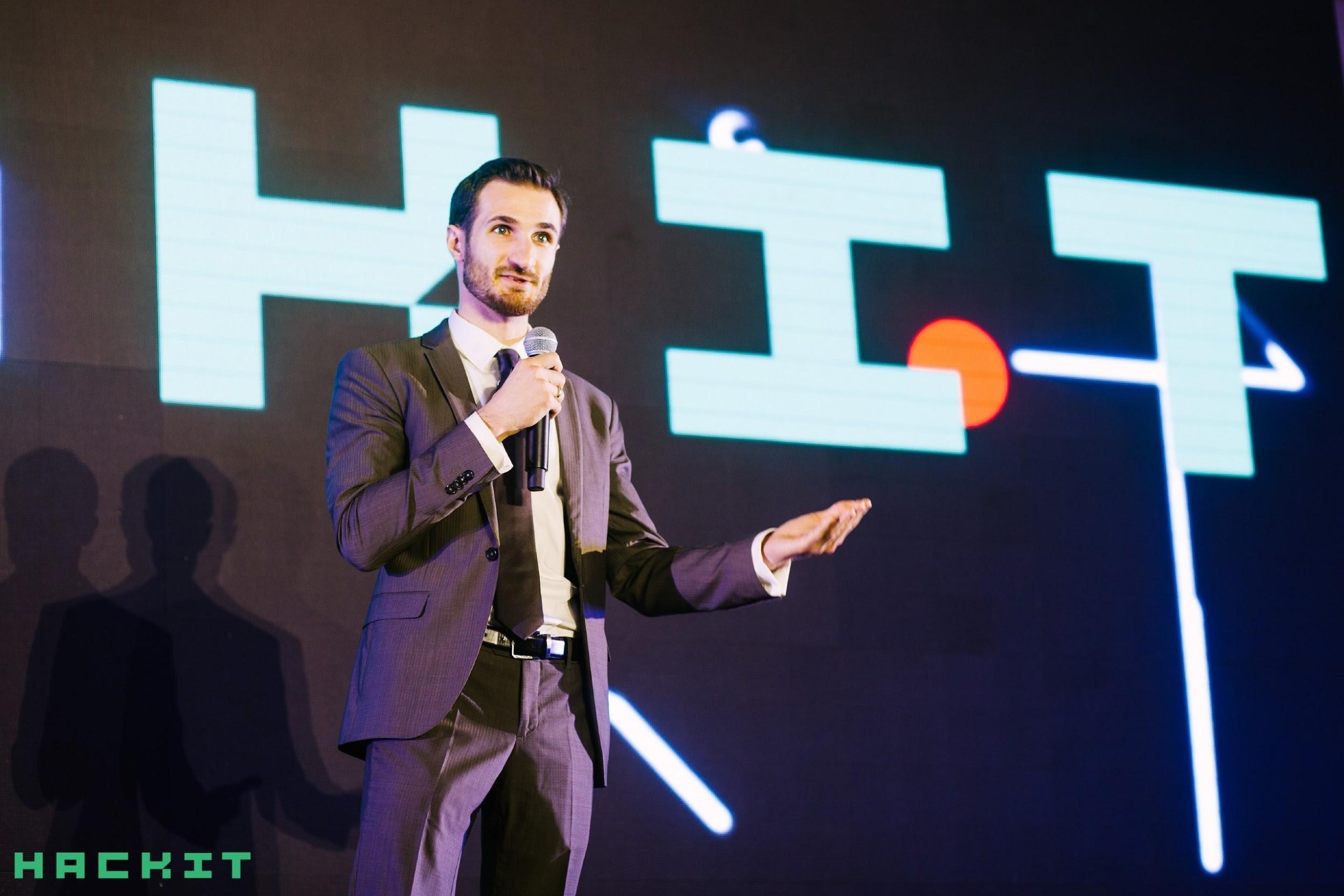 A total of 46 speakers took the floor at the conference, including Moxie Marlinspike, co-founder of Signal, the world's most protected messenger and former Twitter security team manager, Brian Gorenc, director at Trend Micro Zero Day Initiative, Peter Todd, applied cryptography consultant and Bitcoin Core developer, Michael Schlon von Beneveitz, computer scientist, founder of the Monero Hardware team, and Ibrahim Hegazi, senior security consultant at Deloitte.
– We are incredibly proud that we managed to gather robust cybersecurity experts and talented white hat hackers from around the world here, in Ukraine. We are grateful for the support of the Ukrainian government members, colleagues from the European Union, and all Ukrainian and foreign speakers.
Technologies can unite humanity, they help us to blur the boundaries between people, to develop businesses, to build connections. But these same technologies make us vulnerable. It is important to unite the efforts of cybersecurity experts to protect products, businesses, and governments.
Our goal is to make Ukraine the center of cybersecurity in Eastern Europe, where top industry experts will meet regularly. And we can already say that HackIT 4.0 conference is a successful step in this direction – said Dmitry Budorin, co-founder and CEO of Hacken.